WP2 + WP3: Effects of forest microclimate on understorey plants: An experimental approach
Thermophilization of temperate forest understorey communities lags behind predictions based on current macroclimatic conditions. Thermophilization of communities is the increase in dominance of warm adapted species due to climate warming. Forest microclimate buffering is pinpointed as a key factor in this process. As such, not the macroclimate, but the microclimate is believed to modulate plant responses to global warming.
Forest structure is a prior determinant of microclimate temperature and light availability experienced by the understorey. Forest management can strongly reduce microclimatic buffering by changing forest structure and canopy cover. Understanding how understorey communities respond to global warming and how forest management affects these responses, critically needs to consider the forest microclimate.
Goals of WP2 and WP3:
Unravel the separate effects of light vs. temperature on understorey communities and determine the role of forest microclimate on species persistence and setting range limits.
Why?
To gain insights in the effects of microclimatic buffering on understorey forest communities at relevant local scales and along a large-scale climate gradient. This knowledge will improve our understanding of species response to climate change, and how forest management can contribute to the conservation of important forest understorey communities.
How?
In WP2, we establish an innovative in situ heating and illuminating experiment on artificial understorey communities (Fig. 1) in three regions across a latitudinal gradient in Europe (Italy - Belgium - Sweden), and across two microclimatic gradients: complex vs. managed forests and forest edge vs. core.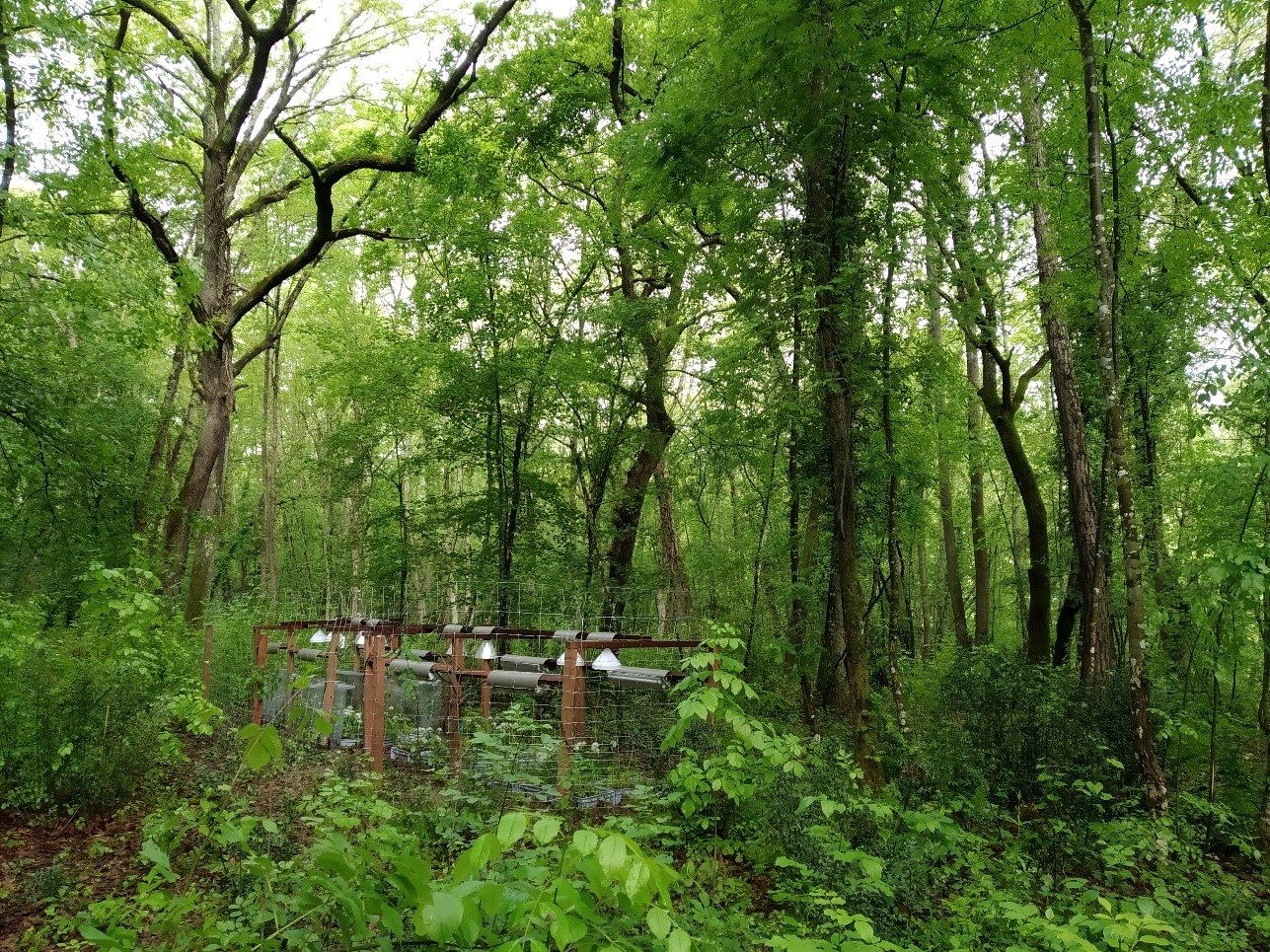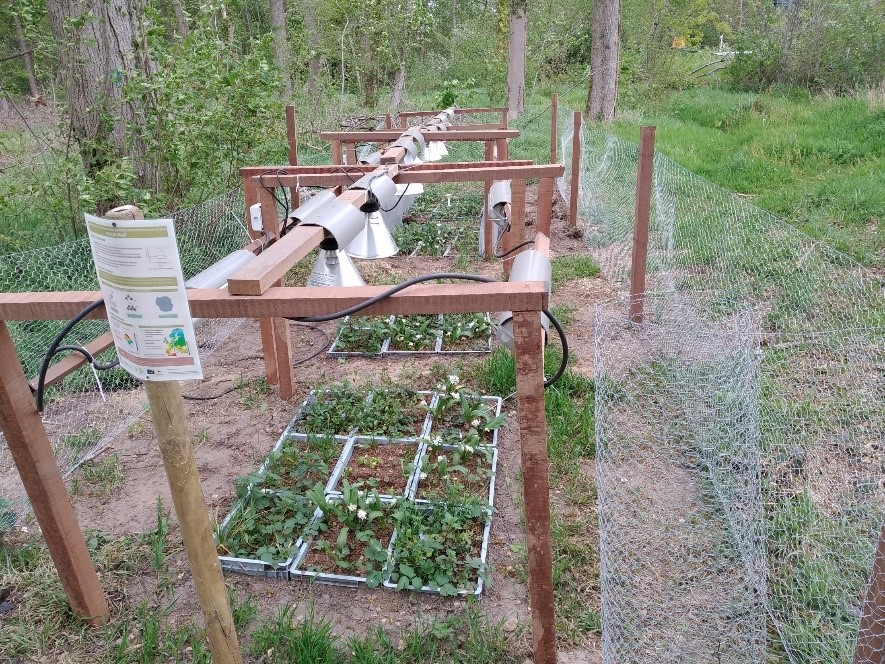 In WP3, a space-for-time substitution will be performed along a latitudinal gradient across Europe (Italy - France - Belgium - Sweden) and across the same microclimatic gradients as in WP2, by means of a large-scale transplantation experiment. With this experiment we will determine the role of forest microclimate on species persistence and setting range limits (Fig. 2).
The selected set of study species for WP2 and WP3 consist of 12 understorey forest species with contrasting life-history traits and thermal preferences.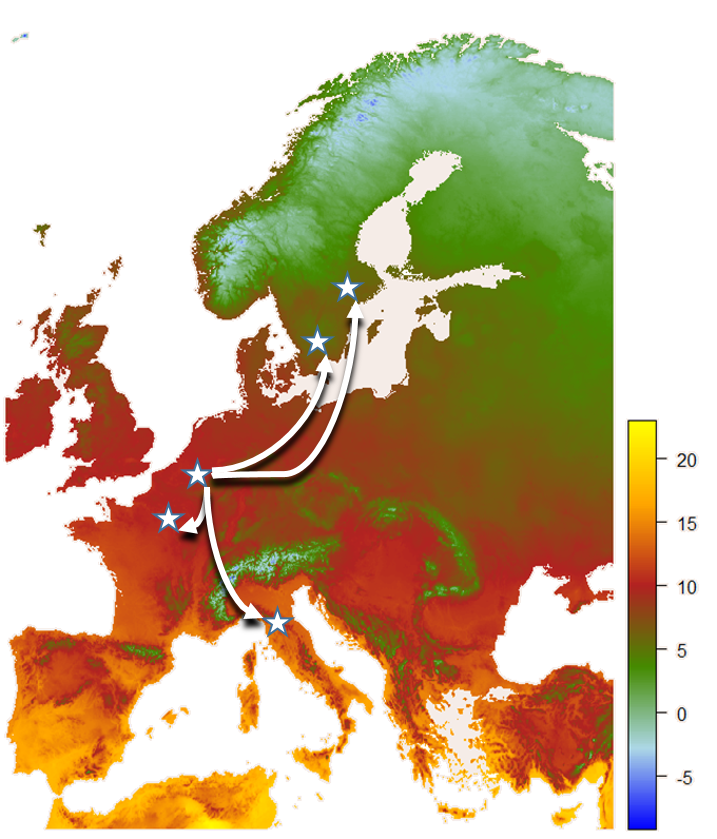 Who?
The work packages WP2 and WP3 are coordinated by Pieter Sanczuk and Karen De Pauw under supervision of Pieter Vangansbeke and Pieter De Frenne.
It is a project in collaboration with the FLEUR network.